AAA is pleased to announce the launch of our DEIB Certificate Course,
The Architecture of Inclusion, free to members.
Academic Research and Literature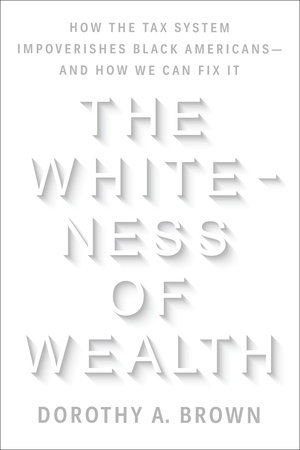 Combining extensive quantitative data with the history of tax legislation, Dorothy demonstrates the disproportionate financial effects of the marriage penalty (because Black families are much more likely to comprise equal-earning spouses), the deduction of mortgage interest (due to housing discrimination and discriminatory valuation of homes in Black neighborhoods), the tax treatment of higher education (addressing the absence of gift tax for tuition payments and the varying treatment of student-loan interest over time), and other examples. Each topic is vividly illustrated through stories from her own family as well as several interviewees.
Resources
Links to Other Organizations
Association of Latino Professionals for America (ALPFA) began as the Association of Hispanic CPAs in 1972. Founded by Gilbert Vasquez.
Hispanic Association of Colleges and Universities (hacu.net): this is the unique perspective we bring through the intersectionality of our identities across underrepresented groups.
Learn more about the White House Hispanic Prosperity Initiative (ed.gov)
Recognizing Diversity of Identities
Spotlight on Hispanic Heritage Month
Sonia Sotomayor
Sonia Maria Sotomayor, born June 25, 1954 is an associate justice of the Supreme Court of the United States. She was nominated by President Barack Obama on May 26, 2009 and has served since August 8, 2009. She is the third woman to hold the position. Sotomayor is the first woman of color, first Hispanic, and first Latina member of the Court (Source: Wikipedia)
Learn More
Click here to experience the PBS landmark series, LATINO AMERICANS, a six-hour documentary featuring interviews with nearly 100 Latinos and more than 500 years of History.